If you live in the northern hemisphere, this is the time of year that feels slowest and most difficult to maintain a great mindset for motivation.
Why not make it a burger night?  Nothing says "warm weather" and "summer" like a burger!  (And if you're in the southern hemisphere, you're welcome!)
Here are our top 3 favorite recipes for healthy burger options, to keep your #optimalhealth goals this January season.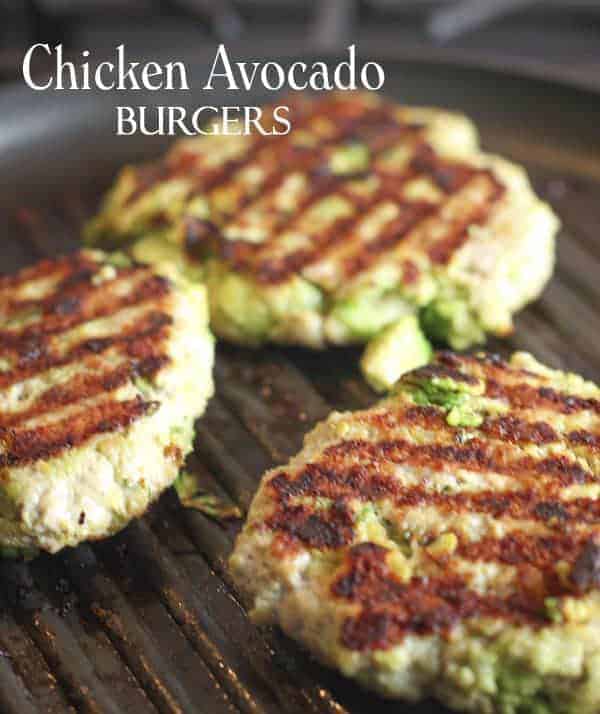 Serves: 4 Burgers
Ingredients
1 pound ground chicken
1 large ripe avocado – cut into chunks
1 chopped clove of garlic
⅓ cup Panko crumbs or Almond meal (to keep it Paleo friendly )
1 minced Poblano or Jalapeño pepper (optional but recommended)
½ teaspoon salt
¼ teaspoon pepper
Instructions
Add all ingredients to a large bowl and toss gently.
Shape into desired size patties and grill inside or out!
---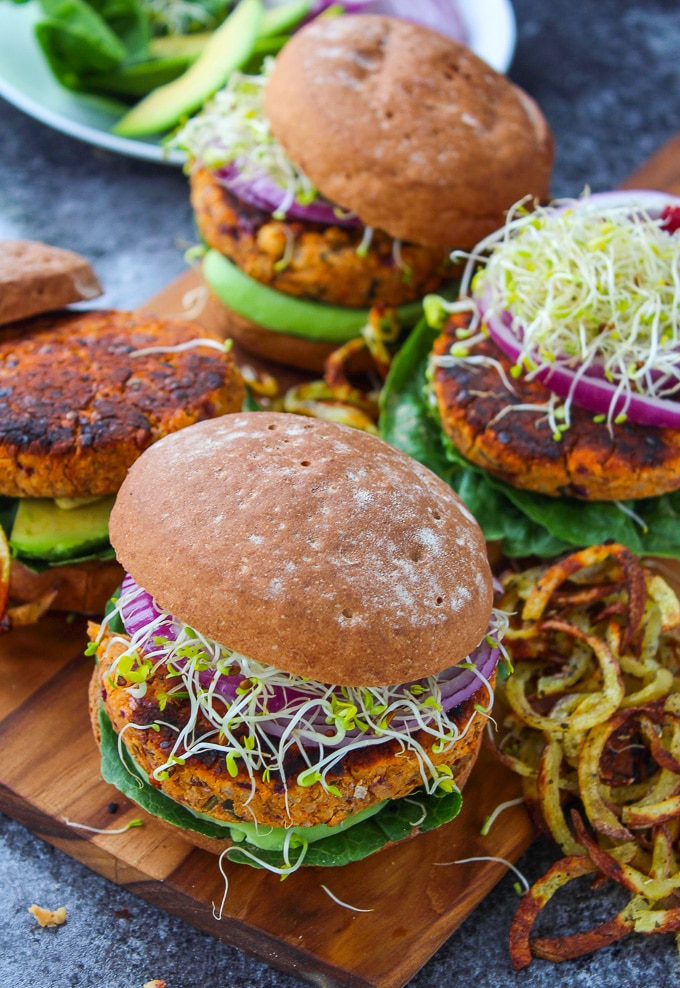 Gluten free & vegan chickpea burgers made with fresh basil, sun dried tomatoes, and ground almonds
Ingredients
1 400 gram can of chickpeas, drained, rinsed and patted dry
1 medium sized red onion, chopped (about 3/4 cup or 90 grams)
2 cloves garlic, crushed
3 tablespoons sun dried tomatoes*
small handful fresh basil leaves
1 cup ground almonds (140 grams)*
3/4 teaspoon sea salt
black pepper
1 tablespoon olive oil
Instructions
In a food processor blend the chickpeas, red onion, garlic, sun dried tomatoes, basil leaves and blend until smooth. You can do this in a blender if you don't own a food processor, but you'll need to add ingredients one at a time and stop to scrape down the sides more frequently.
Add the ground almonds, salt, and pepper and continue to blend until everything is evenly incorporated.
Transfer to a bowl, cover, and refrigerate for at least 20 minutes. This will help firm up the mixture so they are easier to mold into patties in the next step.
Mold the chickpea mixture into 4 patties about 3 inches across and 1/2 inch thick. If your mixture is too stick you can add a little extra almond flour, just try not to add too much because you don't want the burgers to be crumbly.
Place the patties onto a lined/greased baking tray. Brush each side with the olive oil and then bake for 20-25 minutes or until golden at 375°F/190°C. Make sure to flip the burgers about halfway through if your oven cooks unevenly like mine does.
You can also pan fry these quicker if you like which will result in a crispier crust. Add a tablespoon or so of olive oil in a frying pan and cook on each side for about 4-5 minutes
Notes
I measured my almonds before grinding them
I used the the sun dried tomatoes that come in a jar sitting in oil
makes 4 patties
2 cans (14.5 Each) Seasoned Black Beans
1 cup Seasoned Breadcrumbs
1/4 cup Grated White Onion
1 whole Egg
1/2 teaspoon Chili Powder
Salt And Pepper
Hot Sauce (I Used Choloula)
8 slices Swiss Cheese
Olive Oil, For Frying
Butter, For Frying And Grilling
4 whole Kaiser Rolls Or Good Hamburger Buns
Mayonnaise
Lettuce Or Other Greens
Sliced Tomato
Instructions
Drain, but do not rinse, the black beans. Place them in a bowl and use a fork to mash them. Keep mashing until they're mostly broken up, but still have some whole beans visible. Add the breadcrumbs, onion, egg, chili powder, salt, pepper, and hot sauce. Stir until everything is combined, then let the mixture sit for 5 minutes.
Heat a tablespoon or two of olive oil with an equal amount of butter in a skillet over medium-low heat. Form the bean mixture into patties slightly larger than the buns you're using (the patties will not shrink when they cook.) Place the patties in the skillet and cook them about 5 minutes on the first side. Flip them to the other side, place 2 slices of cheese onto each patty, and continue cooking them for another 5 minutes, or until the burgers are heated through. (Place a lid on the skillet to help the cheese melt if needed.)
Grill the buns on a griddle with a little butter until golden. Spread the buns with mayonnaise and hot sauce, then place the patties on the buns. Top with lettuce and tomato, then pop on the lids!